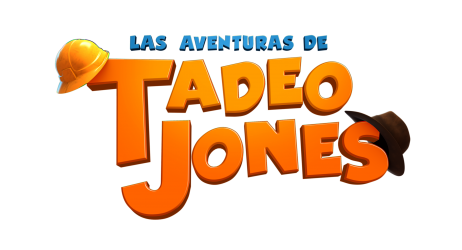 The biggest hit in spanish animation
Released in 2012 and distributed in more than 40 countries, Tad the Lost Explorer (AKA 'Las Aventuras de Tadeo Jones') is the most successful Spanish animated feature of all time. It had also a great reception in Europe and Latin America, with more than 50 million USD collected at the box office. Today is still one of the most recognized characters and franchises in animation.

Tad is a construction worker who dreams to be an archaeologist. Due to a missunderstanding he ends in an expedition to Peru. With the help of his fellow dog Jeff, an intrepid professor, a mute parrot and a hustler, he will try to save the lost city of Paititi from an evil treasure hunter corporation.
Director: Enrique Gato
Screenplay: Neil Landau, Javier Barreira, Gorka Magallón
Music: Zacarías Martínez de la Riva
Producers: Nicolás Matji, Edmon Roch, Jordi Gasull
Production Companies: Telecinco Cinema, Lightbox Entertainment, El Toro Pictures, Ikiru Films
Year: 2012